True Christian Heavy Metal!
Serving Jesus Christ in all that we do!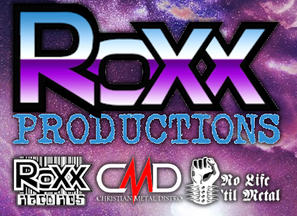 True Strength is proud to be a part of the Roxx Records family! Please support the other bands, spread the word!
Roxx Records:
True Strength Proudly Supports:

International Christian Concern:
True Strength Proudly Plays:

True Strength proudly uses Guitar Picks from Steve Clayton, Inc.
"When playing heavy metal, you need a pick that is both durable and reliable for the speed picking required to pump out the chugging power metal riffs that are a cornerstone of our style... You need Guitar Picks from Steve Clayton, Inc." - Ryan "The Archangel" Darnell

D'Addario Guitar Strings

Jackson Guitars
True Strength
True Strength is a Christian heavy metal band from the United States of America. The line-up of True Strength consists of George Tsalikis (Lead Vocals), Ryan "The Archangel" Darnell (Rhythm Guitar, Bass, Acoustic Guitar, Piano), Takis Koroneos (Lead Guitar), Christopher Lee Faulkenberry (Drums) and Marco "Mark" Bravi (Keyboards). True Strength is currently signed with Roxx Records out of Hollywood, California.
Formation
Having become a born-again Christian in 2007 and swearing off heavy metal as one of the causes of his temptations to sin, Ryan "The Archangel" Darnell did not play guitar for nearly three years. He briefly helped out a former friend with his album in 2011, but that was it. During this time, Darnell started to discover a bunch of new Christian metal bands that he did not know existed which inspired him to pick up his guitar again and play. His friend Chris Clark, whom he had played in previous bands with in the early-2000's began to encourage Darnell to write music and record a Christian metal album with him. For about a year, Darnell would start and then stop writing, fearing a relapse into the heavy metal lifestyle he swore to leave behind. Finally, after prayer and with encouragement from Ryan's wife and his family he decided to write the album that would be known as "The Cross Will Always Prevail" in 2012, which included older material he wrote but never released and new songs.
Origin of Name
True Strength's name originates from Psalm 118:14 "The Lord is my strength and my song; he has become my salvation.". Darnell came up with the name and concept while reading a Bible in the hospital awaiting the birth of his firstborn.
History
Foundation and Under the Scimitar (2012-2013)
As a condition for starting True Strength (and to ensure that he didn't relapse into his old ways before Christ); Darnell insisted to Clark that this band had to be about Jesus Christ and for Jesus Christ, no exceptions. He also insisted that the band receives no financial gain for its music, donating all sales to charity. With both in agreement, True Strength went about hiring other musicians to round out its lineup. The pair enlisted lead guitarist Josh Cirbo, whom Clark played with in his band Poseidon's Anger, to play lead solos on the album, record and produce it at Cirbo's home studio. Next, they hired vocalist Rus Gib (Mercenary-X, Poseidon's Anger) to sing on the album. After a year in Cirbo's home studio they finished the album in the Winter of 2013. Darnell posted the unmastered version of the song "Under the Scimitar" online as a 'feeler', to see what people thought of the direction of the songwriting; after receiving mostly positive responses he proceeded to finish the mixing and mastering of the album and hired future True Strength drummer, Ryan Mey to master the album. "The Cross Will Always Prevail" album was released in June 2014 on Pentecost.
The Cross Will Always Prevail and independent success (2014)
"The Cross Will Always Prevail" was received with positive reviews. It was received well by the Christian metal community and even received an Honorable Mention in Angelic Warlord's 2014 Album of the Year list. This sudden increase in popularity and radio play on Christian metal stations like Metal Pulse, led to a plethora of requests (many from Europe) for the band to release a CD version of the album (at the time it was only intended to be released in digital format). Finally complying with the demand, Darnell independently produced a pressing of the CD. True Strength teamed up with distributors like Underground Power Records in Germany and Soundmass in Australia to get the album into the hands of the people who wanted it. It was during this time that True Strength and Bill Bafford worked together, with Christian Metal Distro to sell "The Cross Will Always Prevail" album.
Steel Evangelist and the Beginning of the Roxx Records Era (2015-2017)
Immediately wanting to capitalize on the momentum of "The Cross Will Always Prevail" and push ahead with the second album, Darnell, having written around 4-6 album's worth of material became impatient. With a limited budget he asked if Cirbo could record and produce "Steel Evangelist", however, Cirbo stated at the time that he would only have time to record the lead guitars. Darnell began searching for a studio where he could record the album; after several months he decided to record with Robert Sands. Entering well prepared and rehearsed in the material, Darnell completed recording all the rhythms and bass guitars in only two sessions. He spent another session recording 'scratch' vocals which were to be sent to Rus Gib. It was during this time; the progress being made in 2015 ground to a halt. Chris Clark and Rus Gib were unable to record on the album as both had changing work commitments which did not allow them the time to do so. Realizing that he had to hire a drummer at a premium, Darnell decided to perform the album's vocals to save enough money to finish post-production. He enlisted the drumming of the mastering engineer for "The Cross Will Always Prevail" album, Ryan Mey. Mey quickly recorded the drums and had them sent back to Darnell who plugged them into the tracks, followed shortly by Cirbo's leads. With everything but the vocals recorded, Darnell held out hope that Gib would become available. For a moment, Gib did become available and Darnell even announced that Gib would be on the album, but alas, this wasn't meant to be. Gib's outside commitments proved to be too much and Darnell was forced to move on, which proved heartbreaking for him as he loved Gib's vocals. Concerned that he was being stretched too thin, already being the main songwriter, rhythm guitarist, bass guitarist on the album, Darnell pressed on with rehearsing the album's material, even though at the time he hadn't sung professionally for four years. After several studio sessions, Darnell finished the lead and backing vocals for the album, but wasn't completely satisfied, feeling rushed by his budget. Regardless, the album was mixed and mastered for an independent release by Robert Sands. The album was finally released in May 2016, and like its predecessor, this was intentionally on Pentecost of that year.
"Steel Evangelist" was received with mixed reviews. Although it was received very well by Christian metal communities and reviewers it was almost universally panned by secular metal reviewers. Many secular metal reviewers criticized the album's production, songwriting, vocals and occasionally the album's overtly Christian message. Despite this, the album sold well digitally, although it lagged behind the digital sales of the debut album. It was at this time that Darnell got in contact with Bill Bafford at Roxx Records who was interested in releasing the album in CD format. Bafford wasn't satisfied with the quality of the previous mastering job of the album and he enlisted the services of engineer Cliffy Walker (Guitarist of the renowned Christian punk band "The Huntingtons") to remaster the album. New cover artwork was designed by Scott Waters (Ultimatum). The updated and remastered version was re-released digitally with the new cover artwork and was called "Steel Evangelist - Roxx Records Edition" to differentiate between the independent version. The remastered version of "Steel Evangelist" was released in early-2017, despite a slow start to sales the remastered album ended up selling out of its first pressing by Roxx Records.
On Thursday February 9, 2017 Dale Huffman owner of Metal Pulse Radio and ardent supporter of True Strength passed away from cancer. Roxx Records and True Strength announced that it would be donating all digital sales of the "Steel Evangelist - Roxx Records Edition [Remastered]" album to the family of Dale Huffman. In addition, True Strength was one of over 60 bands to contribute material to the Roxx Records/Rottweiler Records tribute album to Huffman titled "METAL PULSE: A Tribute to Dale Huffman". The song "The War We Fight" from "Steel Evangelist" appeared on the digital version of the album.
Sanguinary Vivification (2018-2019)
In late 2017, True Strength went into the studio to record their third album, "Sanguinary Vivification". As with the previous album they elected to work with Robert Sands on the recording of the album but went through Bombworks Records' Rob Colwell for mastering. Darnell recorded the rhythm, bass, acoustic guitar and piano in three sessions. He then recorded scratch vocals that he intended on sending to the future vocalist he would hire. Josh Cirbo finished the lead guitar tracks after a year into the project and Ryan Mey completed the drum parts and both were sent to Sands to be added to the tracks. After being dissatisfied with his vocal performance on "Steel Evangelist", Darnell took a more patient approach and decided to hire a long-term vocalist. During a single year, he went through over six different vocalists- their reasons for not being able to perform on the album was usually due to scheduling issues. Finally, Darnell's friend and former True Strength drummer Chris Clark was able to get him in touch with Zandelle's vocalist, George Tsalikis who Darnell was a big fan of since the late-90's, early-2000's. Immediately, Darnell hired Tsalikis and he completed the vocals for Sanguinary Vivification in January 2019.
The Sanguinary Vivification album, was released on April 19th, 2019 (Good Friday) in both CD and digital format through Roxx Records. The album was the first theme album that True Strength attempted, with each song showing the parallel between the "Prophecy of the Suffering Servant" in the Book of Isaiah, and the life of Jesus Christ and how He fulfilled the prophecy written nearly 700 years before His birth. The lyrics for each song derive from actual scripture in the Books of Isaiah, the Gospels of Matthew, Mark, Luke and John, as well as the Book of Revelation.

"Sanguinary Vivification" was received with mostly positive reviews from both Christian and secular reviewers alike. The album, upon it's release, was named Christian Molten Metal Magazine's Metal of the Month for March/April 2019. It later was named #14 on Angelic Warlord's Top 25 Albums of 2019, following up on Andrew Rockwell's review of the album (85%), earlier in the year. The album even received some acclaim on the commercial Christian music website, Jesus Freak Hideout, as well as airplay on many dozens of heavy metal radio stations and pod casts around the world.

Fourth Album (2019-current)

The band went into the studio to record their fourth album titled "The Mighty Hand of Yahweh" in June of 2019; another theme-album, this one about the Book of Joshua in the Old Testament. True Strength underwent some significant changes shortly after the release of their third album "Sanguinary Vivification". One of the notable changes is the band is now working with a new producer Josh De Haan and has parted ways with Robert Sands, who produced the "Steel Evangelist" and "Sanguinary Vivification" albums. The band commissioned Sergio Cariello (Marvel, DC and The Action Bible), the artist that illustrated The Action Bible comic book series, for the album cover artwork. 

Prior to the release of "Sanguinary Vivification", Josh Cirbo made known to the band his intentions of moving on from True Strength once his lead guitar parts were recorded. Knowing that Cirbo was going to leave the project, Darnell began his search for a new lead guitarist; he hired Greek-national Takis Koroneos in 2020. True Strength parted ways with Ryan Mey on drums and hired drummer Christopher Lee Faulkenberry to replace him. True Strength also added a permanent keyboardist, Mark "Marco" Bravi.
Music and Image
True Strength's musical style as defined by the band is Christian, Traditional/U.S. Power Metal; however, many critics and people alike have defined True Strength by a wide variety of monikers including Doom Metal, Sludge Metal, Biker Metal, Thrash Metal, Speed Metal and even Progressive Metal in addition to the Traditional/U.S. Power Metal label. Their style was summed up by Andrew Rockwell from Angelic Warlord:
"Steel Evangelist is a classic example of a traditional-power-epic-Gothic-doom metal hybrid album. It presents with some fantastic material accordingly, with "Don't Take the Mark of the Beast", "The War We Fight", "The Fall of the Ripest Apple" and "Woe To The Sons Of Ishmael" standing out among my favorites. Sound performances in the areas of guitar and vocals add to the value at hand... In the end, due to its ability to not only incorporate various forms of metal but the specific styles they incorporate, True Strength ranks among the many bands in which I am waiting with baited breath for a follow up release."
The logo and font were designed by Darnell in 2012 and has appeared on all of True Strength's releases. The font in which the True Strength logo was created in has been nicknamed by Darnell as "Brazen Serpent"- alluding to Moses raising the Brazen Serpent on a pole to cure those bitten by poisonous snakes in the wilderness.
"And as Moses lifted up the serpent in the wilderness, even so must the Son of man be lifted up: That whosoever believeth in him should not perish, but have eternal life. For God so loved the world, that he gave his only begotten Son, that whosoever believeth in him should not perish, but have everlasting life" (John 3:14-16).
The reason for this is when the "S" and one of the "t"'s is overlaid to form a "TS" graphic it resembles the Brazen Serpent as depicted in biblical artwork. The logo contains three lower case "t"'s, that represent the three crosses on Golgotha. The logo used to have "Psalm 118:14" below it but the band concluded that it was too similar to Stryper and "Isaiah 53". Being a studio band that doesn't tour, the band doesn't have an "image" in the traditional sense, it also refrains from posting pictures of the band on all albums, artwork and websites because True Strength wants fans to focus on Jesus Christ and not them.
Charity
True Strength is an ardent supporter of the International Christian Concern, which assists persecuted Christians around the world. Many of True Strength's songs are about the suffering and plight of Christian communities under oppressive regimes.
Accolades
True Strength "The Cross Will Always Prevail" - Angelic Warlord - Album of the Year 2014 - Honorable Mention
True Strength "Sanguinary Vivification" - Angelic Warlord Top 25 Albums Of 2019 - #14
True Strength "Sanguinary Vivification" - Christian Molten Metal - Metal of the Month - March/April 2019
True Strength "The Mighty Hand of Yahweh" - Angelic Warlord Top 25 Albums Of 2020 - #22

Chart Performance

True Strength - Starve the Fires of Moloch - Jango / Radio Airplay Top 10 for Week 48, 2019 (2019-11-25 - 2019-12-01)
True Strength - Steel Evangelist - Jango / Radio Airplay Top 10 for Week 41, 2019 (2019-10-07 - 2019-10-13)
True Strength - Michael the Archangel- Jango / Radio Airplay Top 10 for Week 36, 2019 (2019-09-02 - 2019-09-08)
True Strength - Don't Take the Mark of the Beast - Jango / Radio Airplay Top 10 for Week 33, 2019 (2019-08-12 - 2019-08-18)
True Strength - Christian Battle Cry - Jango / Radio Airplay Top 10 for Week 27, 2019 (2019-07-01 - 2019-07-07)
Members
Current
George Tsalikis (Lead Vocals)
Ryan "The Archangel" Darnell (Rhythm Guitar, Bass, Acoustic Guitar)
Takis Koroneos (Lead Guitar)
Christopher Lee Faulkenberry (Drums)
Marco "Mark" Bravi (Keyboards)

Former
Rus Gib (Lead Vocals)
Chris Clark (Drums)
Josh Cirbo (Lead Guitar)
Ryan Mey (Drums)
Timeline





Discography

Albums (LP's)
The Cross Will Always Prevail (2014)
Steel Evangelist (2015-2016)
Steel Evangelist: Roxx Records Edition [Remastered] (2017)
Sanguinary Vivification (2019)
The Mighty Hand of Yahweh (2020)
The House, The Holy, The Third (2022) [COMING SOON!]

Singles
Under the Scimitar (2013)
Gabriel the Archangel (2016)
The War We Fight (2017)
Worthy Is The Lamb (2019)
Joshua (2020)

Compilations
METAL PULSE: A Tribute to Dale Huffman (2017)

Soundtracks